Overview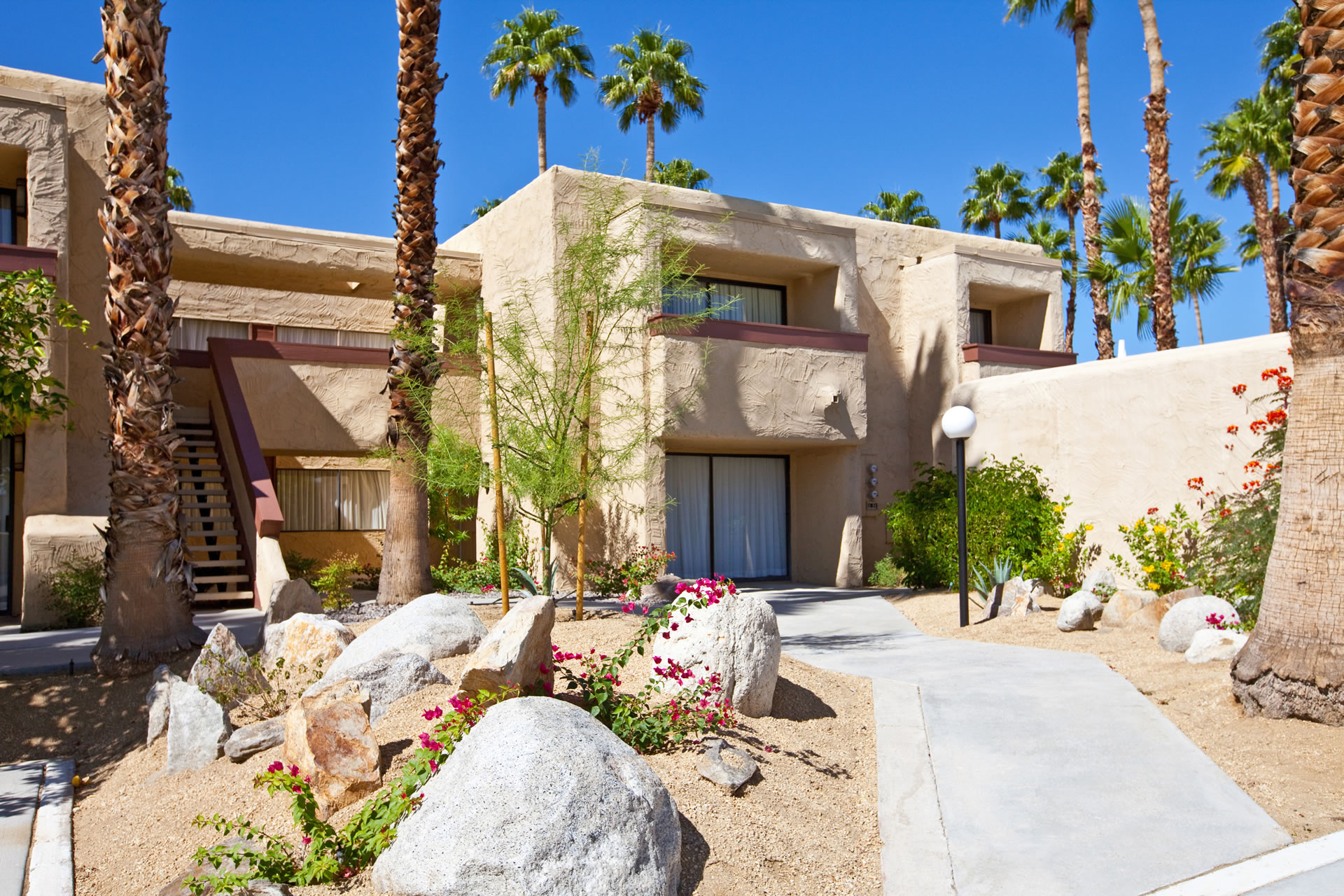 Situ­ated in the foothills of the San Jac­into moun­tain range, Desert Vaca­tion Vil­las is the per­fect spot for you to relax and enjoy the beau­ti­ful desert scenery and the excite­ment of Palm Springs.
Close to down­town, our resort offers plenty of room for fam­i­lies look­ing for spa­cious accom­mo­da­tions and cou­ples seek­ing a cozy, tran­quil environment. Enjoy a clas­sic Palm Springs Experience consisting of immac­u­late rooms, spec­tac­u­lar views, pool and hot tub.
Desert Vaca­tion Vil­las is con­ve­niently located near the Palm Springs Aer­ial Tramway, and is just a short drive from golf courses, ten­nis courts, canyon hik­ing trails, spas, casi­nos, and a great vari­ety of excel­lent din­ing experiences.
Every­where you turn you will be sur­rounded by the beauty of the desert with lots to do in the way of celebrity tours, nightlife, the­ater, shop­ping, golf, ski­ing, bicy­cling, hik­ing, ten­nis, swim­ming .… Or just sit­ting back and relaxing.
In the evening you can dine at one of the fine local restau­rants. Or find a secluded spot and relax with your favorite bev­er­age and some pleas­ant conversation.